Recently online reviews of so called "miracle" weight loss medicine Nutralyfe Garcinia have been shared on social media and WhatsApp.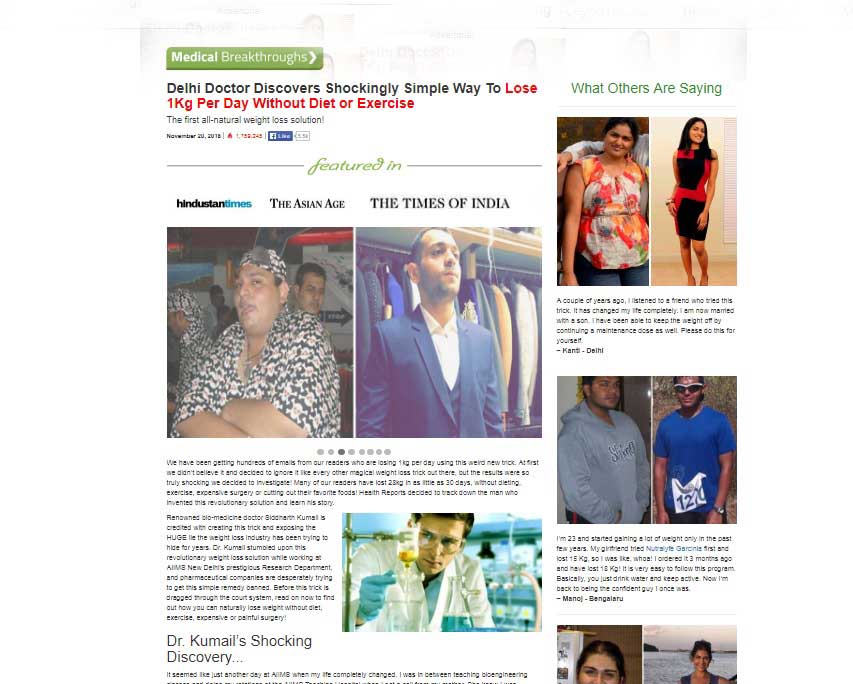 You can view the webpage here: https://bit.ly/2QaXysB
You can also view the archived version of the website here.
NARRATIVE ON SOCIAL MEDIA
#nutralyfegarcinia – This makes it hard to guage the security of the supplement. Their web site is silent regarding any aspect effects. There are too few user reviews to test its actual safety.
Click Here : https://t.co/yLHoC4RUyQ pic.twitter.com/HRBBOVrUfX

— Bust Full Cream (@bustfullcream) March 10, 2018
OUR FACT CHECK

Fact Crescendo team did a fact check on this issue. We did Google Reverse Image search and researched online to check the veracity of the claims being made on various websites and social media.
We found the following:
What is Nutralyfe Garcinia?
Allegedly, Nutralyfe Garcinia Cambogia is 100% herbal dietary supplement that helps in reducing weight and detoxifying body. Garcinia not only reduces new fat cells formation effectively but also stops emotional hunger. Courtesy: Economictimes (Brand Story by NUTRAVO LIFECARE)
Nutralyfe brand specializes in providing a wide range of supreme quality health & wellness products.
Company details of the brand Nutralyfe:  Nutravo Lifecare Pvt Ltd, 219, Udyog Vihar Phase 4, Gurgaon, Haryana – 122016 | Support# :01244507500 | Email :

[email protected]

| Website: https://www.nutralyfe.in | WhatsApp : 9711295186
Directors of Nutravo Lifecare Private Limited are Sachin, Amit Chauhan, Lajpat Rai, Vipul Taneja and Nipun Taneja. Courtsey: Zaubacorp
How It Works?
Various websites have been created by people to market this product as it's trending with people who want to loose weight. But we urge our readers to be careful of fake reviews which are shown to push people to buy this product.
Fake reviews:
Few examples have been shown below of how these fake review / advertorial website and web pages propagate misleading stories to sell this product.
Example 1:  India.fitandhealth.life

Image used is of Shreyas Karnad, whose real-to-life journey of becoming a running fitness coach after weighing 120kg+ in 2009 has been shared on Woovly.com. Readers can read his story here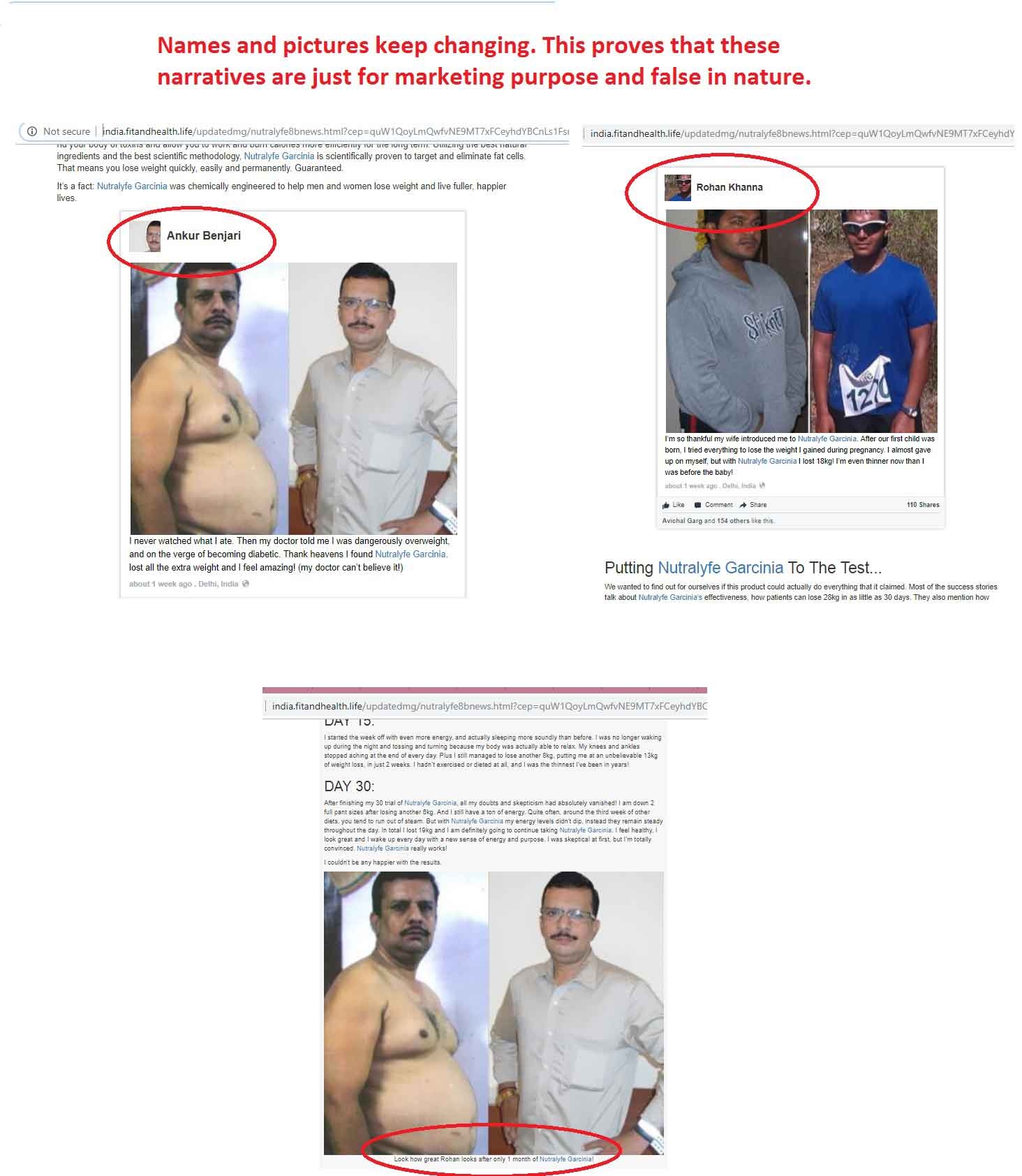 Example 2: itisrealstoryz
The twitter account shown here is of Anjali Surabalji, with twitter handle '@PrettyBAnjali', who is a Fashion Stylist, Foodie from New Delh, India. She has categorically denied these pictures as photoshoped. You can view her tweet below:
Dear all, these all you send to me are fake, created via Photoshop. I never got a verified account. I have no connection with slim center. pic.twitter.com/nI11ZwNDZg

— Anjali Surabalji (@PrettyBAnjali) April 16, 2017
IN CONCLUSION
Fact Crescendo team tags these posts and various reviews on above mentioned web-pages as Misleading and raises a Fake Alert advising our readers to refrain from trusting them.
Fact Crescendo advises its readers to visit various news media & fact checking websites online when in doubt about any WhatsApp or social media forward or post.
Fact Crescendo also strongly advises our readers to not believe these types of good-to-be-true stories shared on social media and to consult a physician before starting intake of any medication or supplements.
Dear Readers,
Do you feel that a certain story is fake? Do you know some additional factual details about a claim being shared on social media?
Then you can submit that claim or news here, for our team to verify and fact check for you.
Thanks,
-Fact Crescendo Team-